Hi everyone and welcome to my weekly blog feature to recap the week with bookish news and what to expect coming up! So without further ado...
*Reading Right Now*
*Previous Posts*
*Recommendation of the Week*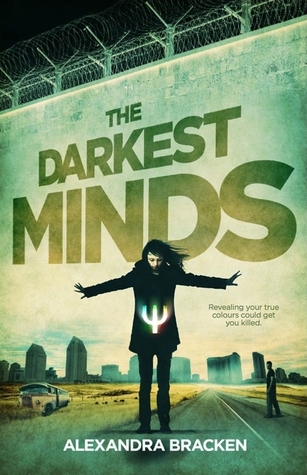 This probably has to be one of my top three favourite dystopian series EVER and HarperCollins YA is doing a read-along for it using the hashtag #BTCBookClub. I'd definitely recommend this book and I can't wait for the release of the third in the trilogy 'In The Afterlight'!
*From The Interwebs*
*Book Haul*
Dissonance

by Erica O'Rourke - The idea of parallel worlds sounds great in this one, so I'm really looking forward to it. Thank you to Simon and Schuster Australia for this copy!

The Sleeper and the Spindle

by Neil Gaiman - I've read it this week because I couldn't resist delving into the pages with such pretty illustrations. Big thanks to Bloomsbury Australia for the copy to review :)

Belzhar

by Meg Wolitzer - I won this from Brit at 'Crash My Book Party Reviews' and can't wait to start it!
I had read the book before going to see the movie, which I ended up loving. There were a few minor changes and things that weren't included, but overall the acting by Ben Affleck and Rosamund Pike really reflected the characters of Nick and Amy well, and the eerie music added to the tension and mystery of it all.