2014 was the year that I really got into the swing of blogging after starting at Chasm of Books last year, and I went solo here at Genie In A Book. In the last 12 months I've had the wonderful opportunity of attending book events/launches, reading some fantastic new releases and meeting some fellow Aussie bookworms/bloggers. I can't wait to see what next year will bring!
This is the first year that I'm participating in the 2014 end of year book survey created by
Jamie @ The Perpetual page Turner
. Now that I've found out about it, I thought it'd be a great idea to go over some of the bookish highlights and share them with you!
Number of Books Read: 128
Number of Re-reads: 1 (The Great Gatsby)
Genre you read the most from: YA Dystopian
Best book you read in 2014: To Love A Sunburnt Country by Jackie French
Book you were excited about and thought you were going to love more but didn't: All Our Yesterdays by Cristin Terrill - I wanted to love it, and though it was still a satisfactory read it didn't have me as excited as I thought I would be.
Most surprising (in a good or bad way) you read in 2014: We Were Liars by E. Lockhart definitely surprised and wowed me at the same time!
Book you 'pushed' the most people to read (and they did) in 2014: I've definitely been a big advocate for Spark by Rachael Craw which I loved this year, and Jessica Shirvington's Disruption series has also been a hit with my friends once I'd suggested it.
Note: I definitely wasn't as pushy as this may suggest.
Best series you started in 2014: The Winner's Curse trilogy - I can't wait to see what Marie Rutkoski will come up with in The Winner's Crime!
Best sequel of 2014: You and Everything After by Ginger Scott - Although it can be read as a stand-alone, it's the second book in her NA 'Falling' series and it really tugged at my heartstrings.
Best series ender of 2014: In The Afterlight by Alexandra Bracken - I loved The Darkest Minds series from the beginning and this ended it perfectly. Shattered by Teri Terry (Slated #3) comes in at a close second.
Best book from a genre you don't typically read/was out of your comfort zone: I had been wanting to read something by Kate Forsyth but wasn't too sure whether I'd like her style, but with Bitter Greens she really blew me away.
Most action-packed/thrilling/unputdownable book of the year: The End of Everything by Megan Abbott was creepy - but addictive.
Book you read in 2014 that you are most likely to re-read next year: Walking on Trampolines by Frances Whiting - it's a contemporary that I really enjoyed and wouldn't mind reading again this summer.
Favourite cover of a book you read in 2014: Easily A Thousand Pieces of You by Claudia Gray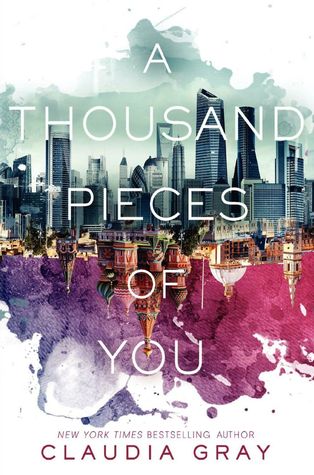 Most memorable character of 2014: Maggie Stevens from Disruption/Corruption by Jessica Shirvington - she's got an attitude and sass with a side of compassion.
Most beautifully written book in 2014: The Strange and Beautiful Sorrows of Ava Lavender by Leslye Walton. And because I can't just choose one, Falling Into Place by Amy Zhang is up there too.
Most thought-provoking/life changing book of 2014: The Bell Jar by Sylvia Plath was intriguing and really made me think.
Book you can't believe you waited until 2014 to finally read: Definitely Dangerous Girls - and I'm so glad that I finally did read it!
Favourite passage/quote you read from a book in 2014:
Fate. As a child, that word was often my only companion. It whispered to me from dark corners during lonely nights. It was the song of the birds in spring and the call of the wind through bare branches on a cold winter afternoon. Fate. Both my anguish and my solace. My escort and my cage.
- The Strange and Beautiful Sorrows of Ava Lavender by Leslye Walton
Longest and shortest book you've read:
Longest - Paradise by Simone Elkeles (594 p.) | Shortest - Hansel and Gretel by Neil Gaiman (56 p.)
Book that shocked you the most:
Gone Girl - I was left utterly gobsmacked at the turn of events.
OTP of the year:
Rowan and Dahlia from the Flora series by Jessica Brooks. Rowan is so chivalrous, and that's a nice thing to see with his classic charm.
Favourite non-romantic OTP of the year:
Maggie and Gus from Disruption were hilarious to read about with their witty banter - and I shipped that.
Favourite book you read in 2014 from an author you've read previously:
Cooper Bartholomew is Dead by Rebecca James - I 'd read Beautiful Malice and Sweet Damage last year, and this newest release from her was amazing too.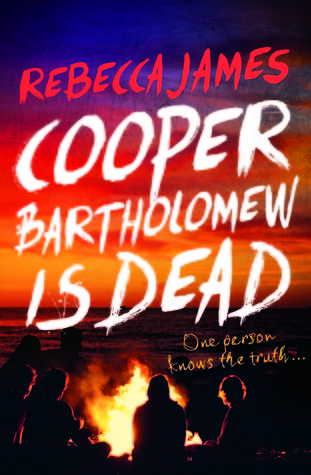 Best book you read in 2014 SOLELY on a recommendation/peer pressure:
Fangirl by Rainbow Rowell - and that was a good choice to read.
Newest fictional crush from a book you've read in 2014:
Etienne St Clair from Anna and the French Kiss certainly ain't a bad place to start.
Best 2014 debut you've read:
Spark by Rachael Craw - I'm already waiting on the edge of my seat to see what happens in the sequel Stray.
Best worldbuilding/most vivid setting you've read in 2014:
Razorhurst by Justine Larbalestier sure painted a picture of 1930's Surry Hills with a focus on gang warfare.
Book that put a smile on your face/was the most fun to read:
The Intern/Faking It by Gabrielle Tozer - they were each equally hilarious and fantastic YA contemporary reads.
Book that made you cry or nearly cry in 2014:
The Year of the Rat by Clare Furniss definitely got tears flowing.
Hidden gem of the year: Searching for Sky by Jillian Cantor was really unique and fascinating, as well as emotional - definitely a book I'd recommend.
Book that crushed your soul: I would say All The Bright Places by Jennifer Niven...but that's a 2015 release - so I'll go with Falling Into Place by Amy Zhang.
Most unique book you read in 2014: Every Day by David Levithan really stood out to me as something totally different from anything I'd read before - with those existential themes and beautiful writing to match.
Book that made you the most mad (doesn't necessarily mean you didn't like it):
This Is How It Ends by Jen Nadol got annoying with the characters who just didn't connect with me and were irritating. So I suppose that means that I actually didn't like it all that much.
Your blogging/bookish life
New favourite blog you discovered in 2014: I have found a lot of new blogs this year which all deserve a mention - some of the ones that I've visited the most include:
so much for picking just one...
Favourite review that you had on your blog:
I'm quite happy with my
review
for Dangerous Girls.
Best discussion/non-review post you had on your blog:
I liked exploring some of the best thrillers I'd read and how we as readers react to surprises. My
open letter to authors
is a post I'm quite proud of too - #authorappreciation FTW.
Best event that you participated in/bookish moments: There have been a few highlights this year bookish event wise, all which had their own merits:
30th January - I went to the book launch of The Intern by Gabrielle Tozer at Kinokuniya
26th March - My best friend and I went to Jessica Shirvington's launch of Disruption at Dymocks
16th June - I went to my first Penguin Teen Australia event and met some awesome bloggers there too
9th August - For National Bookshop Day at Kinokuniya I met the lovely Justine Larbalestier and got some books signed
1st September - I met Laini Taylor at the Hachette Australia YA bloggers night
16th October - HarperCollins had their BTCYA event where I met some more amazing YA authors and bloggers as well
Tara Eglington and I at BTCYA
6th November - Thanks to HarperCollins I found out about the Jackie French/Bruce Whatley event at the State Library for the release of their new book The Beach They Called Gallipoli - it was amazing to meet her in person
Beta-reading for one of my favourite indie authors Jessica Brooks was lots of fun, and it was great to see her novels coming together in the Flora series. Having my name in the acknowledgements section of a couple of her books is pretty amazing too!
Best moment of bookish/blogging life in 2014: Definitely meeting Jackie French in person (and getting all of my books by her signed).
Most popular post this year on your blog:
My discussion on
ranting, rating, raving
seemed to get the most comments.
Post you wished got a bit more love:
None - I appreciate any time that you guys stop by to read something that I've posted here!
Best bookish discover:
Definitely Kinokuniya bookstore in the city - it's HUGE (and their YA selection is fantastic).
Did you complete any reading challenges or goals for this year?: I did complete my goodreads challenge, and reading more books by Australian authors, along with finding time to blog while still getting good results academically as well.
Looking Ahead:
One book you didn't get to in 2014 but will be top priority in 2015: I really need to get to Aristotle and Dante Discover the Secrets of the Universe. I mean really, FINALLY, actually read it.
Book you are most anticipating for 2015 (non debut): I Was Here by Gayle Forman - I can't wait to start it!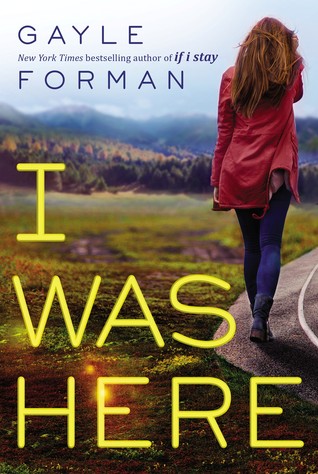 Series ending/sequel you are most anticipating for 2015: I can't wait to read the third book in the Starbound Trilogy by Amie Kaufman and Meagan Spooner.
One thing you hope to accomplish or do in your reading/blogging life in 2015: Schedule more posts in advance and read more classics.
A 2015 release you've already read and recommend to everyone: Definitely All The Bright Places by Jennifer Niven. It is such an emotional and moving read that's going to be a big hit in the YA contemporary scene for 2015.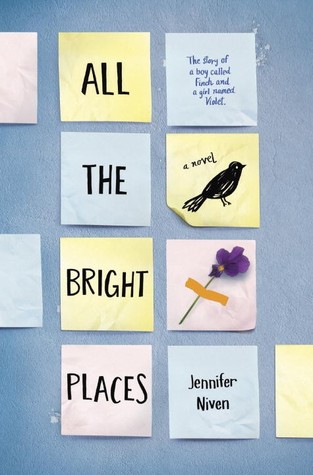 And finally, I'd like to thank all of you for supporting my blog here at Genie In A Book and taking the time to stop by and visit. Knowing what a fantastic bookish community we have and the authors that also appreciate what we do to promote their books which we love makes it all worth it!