Hi everyone! So it's officially one week to go until the HSC starts...which is both nerve-wracking and exciting at the same time, because once my three weeks of exams are over that's it! I can see my TBR pile getting smaller a lot quicker once that happens.
*Reading Right Now*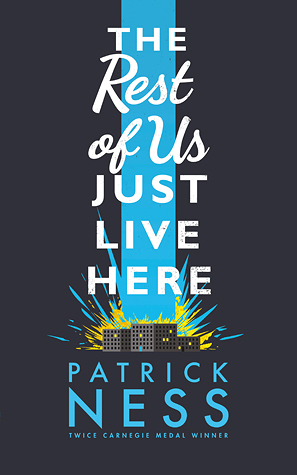 This is good, but quite strange as well. Patrick Ness's novels always seem to have that uniqueness to them though so I'm interested to see what direction it takes.


*Recommendation of the Week*
A lighthearted, quick read which really makes me want to go to Sweden!
*Haul*
Thanks HarperVoyager for the review copy!
Alice In Wonderland with a new quirky twist - I'm excited for this one :)
*Giveaway Reminder*
Just a quick reminder that my giveaway for 2 sets of the entire 'Tribe' trilogy by Australian author Ambelin Kwaymullina is still going! Closes 9th October and is open to Australian residents only.
Click the image to go to the entry page!
*I'm going on hiatus*
Because of my finals coming up I'll be taking a mini-hiatus from now until 29th October. There may be some posts up here and there which I've scheduled, but other than that I'll be focused on my studies and ready to come back with a whole new wealth of posts later this month!