The protagonists in a book can often change our perception of the whole story itself. Whether they can kick some but, are winy and intolerable, or just plain mean - each type of character can change the mood of a novel, and even be the different between liking or hating it. In any case, these complex and layered 'unlikable' characters are those that can be interesting to read about - so I'm going to explore some that I've come across here:
Alice from Side Effects May Vary by Julie Murphy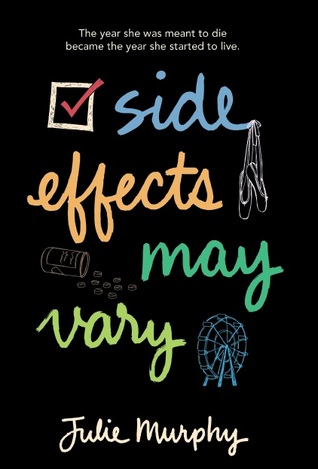 Funnily enough, I actually ended up loving Side Effects May Vary, despite Alice's bad attitude throughout some of the novel. I found that even though yes - she said some things that perhaps she shouldn't have and made mistakes, she did acknowledge them. Alice was a very real character and took all that life threw at her with her witty and snarky outer shell. Judging by what she went through, it's no wonder why. At times, she was difficult to empathise with because of how she treated Harvey, but amidst it all she still managed to keep his unwavering support. I think Alice was a complex character overall who was never a bad person at heart.
Luce from the Fallen Series by Lauren Kate
This is one of the first angel-themed paranormal series I read, quite a while ago and in hindsight Luce really wasn't the best female protagonist in my opinion. She seemed to be the walking embodiment of the 'damsel in distress', boy-crazed, in the midst of a pending love triangle and hanging off Daniel's every word. Although she had her small acts of bravery (and they were few and far between), I just got annoyed at her most of the time and wanted her to have more of a backbone. I know that not all female protagonists are written so that they can kick ass, but in this instance if it was the case I would have liked Luce a lot more.
Piper from Showdown by Remi Lacroix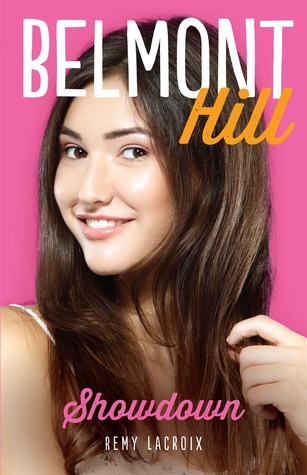 Basically, Piper is your stereotypical mean girl. She's a spoilt brat who knows she's popular and wants everybody else to bow down to her as well. Honestly, instead of redeeming herself in the latter parts of the book she just got even more manipulative and nasty. Let's just say I'd hate to go to school with someone like her, because Piper Houston isn't afraid to do whatever it takes to get what she wants. These kinds of people I think would annoy anybody in real life (unless you were in their clique of course), and in a bookish situation it really isn't any different.
Well, This is Awkward by Kate Forster
I just couldn't connect with Lily or find any justification for her actions (well, she was drunk pretty fast after she got there but still). Lily was a makeup artist invited to her best friend's party, where she came across Henri - Emilie's cute French cousin who comes to take care of her after she's vomiting in the bathroom - really romantic right? Moving on, they soon started talking when she's sobered up a little, then she seems to fall for him instantly. She seemed to portray all the 'what not to do's' when at a party. At night. With alcohol. And guys you hardly know. On top of all that, I don't even see how there was even a point or a message to Lily's story, because it was wrapped up in all the melodrama and stupidity. Ugh.
Does an unlikable main character automatically make you hate a book? What are some of these characters you've come across?