I was nominated by the lovely Bernadette from The Bumbling Bookworm for this award which was very exciting, so thank you!
There isn't just one winner as such, but rather it's a way of promoting smaller blogs and for bloggers to support each other.
Here are the rules:
Link & Thank the blogger who nominated you
Answer the 11 questions your nominator gives you
Tag 11 other bloggers who have 200 or less followers
Ask the 11 bloggers you nominated 11 questions and let them know you nominated them!
So let's do this!
When did you start blogging and why?
I started blogging at the end of 2013 with Stephanie at Chasm of Books because she was looking for a co-blogger and I was looking for an opportunity to share my thoughts on books and other bookish things. I then started my own blog this year right here at Genie In A Book!




What book have you been wanting to read for a while but haven't read yet?

Among others, I've had

Pivot Point

sitting on my shelf unread for ages now, and I think it's time I finally started it.

Has a book ever made you want to travel somewhere, and if so where?
Reading Anna and the French Kiss by Stephanie Perkins reinforced the fact that I would love to go to Paris one day!


How do you choose what book to read next: are you a mood reader or do you stick to a schedule?
This depends on my blog schedule - usually I'll try to stick to what's on the calendar, but I try to balance that with other books I've borrowed from the library or that I simply can't wait to read for another second.

Where is your favourite place to read?
On my bed with a bunch of pillows.

Which do you prefer: reading the book before watching the movie adaptation, vice versa, or neither?
I generally try to read the book before I watch the movie if I've heard good things about it, but with others I don't really mind.
What's your favourite book cover?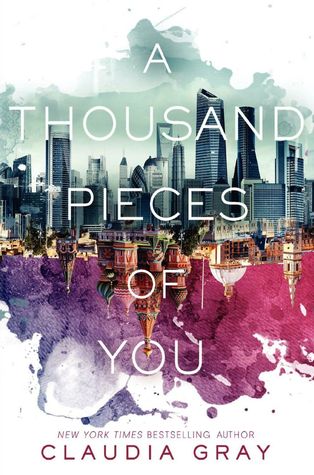 I just can't get over how beautiful it is.

When was the last time a book made you cry?
Maybe One Day by Melissa Kantor was a tearjerker - books about cancer always seem to make me cry.
What was your favourite book and author as a child?
Tough question! I remember a lot of the picture books I loved to read (and I still have them in a box somewhere), but when I was a little bit older I still remember loving the Thora series by Gillian Johnson. Novels by Roald Dahl definitely are up there too - with The BFG as my personal favourite.

Do you prefer to read e-books or physical books?
Although I don't mind reading on my e-reader, physical books will always top that. Nothing compares to holding a book in your hands and flipping through the pages.

If you had to recommend one book for me to read, what would it be?
I Capture the Castle by Dodie Smith is one of my favourite classics, which I would definitely recommend!
I nominate:
And your questions are:
What is your favourite thing about book blogging?

How long have you been blogging for?

Who is your favourite author of all time?

How do you decide what to read next off your TBR?

Do you generally prefer standalones or series?

What is your biggest bookish pet peeve?

Paperbacks, hardbacks, or ebooks - what's your favourite reading format?

If you've been to any, what has been your favourite book event so far?

What one author would you most love to meet in person?

What is your favourite genre to read and why?

What is the last book you read that you'd recommend to anyone?
Hope you enjoyed this post, and thanks again to Bernadette for the award!