This is a topic that I've thought about for a while, and is something which I think is worthwhile exploring - why don't as many males read YA as us females do? or more importantly - is there a stigma attached to guys who do read novels in this genre?
This could turn into a gender-debate and go into stereotypes, which does feed into the topic for sure - but I do feel that there is more to it than that. I'm not saying by any means that there aren't
any
males out there (especially the teenage ones) who read YA, but there does definitely seem to be a huge gap, with an overwhelmingly large number of girls reading books targeted at that audience than boys. To make this more specific, I'm generally talking about teens in particular in their high school years, from the ages of 13 to 18.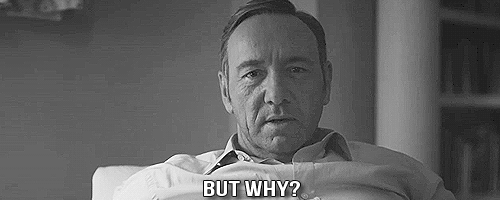 My friends, we are about to find out.
To put things in context - 'young adult' novels just as they are, have been facing criticism lately just for not being 'intellectual' or 'meaningful' enough as compared to their adult counterparts, as if it isn't up to that 'standard' of reading.
So that brings us to the next inevitable question: why are stereotypes still dominating reading patterns on the outset? Here are some possible reasons why:
It's not 'macho' enough or cool for their friends - Boys face a lot of peer pressure in social environments just like us girls do, even if it is for different reasons. Compared to (excuse the clichés) playing sport or just hanging out doing whatever guys do, reading a book might not seem to be a popular decision - especially if *sarcastic gasp* it was a contemporary romance or something similar. Perhaps reading is seen as a 'nerdy' thing to do.
They haven't been readers as children so don't know what to choose - Not everyone is going to be a big reader who loves flipping through pages and immersing themselves in a good story. Maybe they just haven't found the right book yet to get them interested.
Reading is a 'girl' thing - As much as most of us would disagree with this statement and think that reading is a universal hobby that is open to anyone - some guys might think it to be in a girl's domain. With all the 'fangirling' and 'book boyfriend' talk, some boys just might not feel comfortable in entering what is a female-dominated fanbase.
HOWEVER:
That being said, sometimes there are books out there which do in fact have that male appeal - usually because they do contain action or a male protagonist which guys may feel they can relate to. The darker colours in the covers as opposed to some pinks and 'girly' typography on others does inadvertently seem to be the preferred style of choice. James Dashner's The Maze Runner for example seemed to be quite popular among both genders, with a lot of guys turning up to see the movie as well.


AND STILL:
THERE ARE GUYS OUT THERE WHO WILL READ ANYTHING ANYWAY. It might be a small number, but hey - they exist. Although the realm of book-blogging may be flooded with a sea of females, there are a few males who I know of that blog as well, such as Jesse the Reader and Matt Keenan. Not to forget of course the guys who grow up to work in book publishing within the Childrens/YA department!
So what have I been trying to say this whole time?
I say let's subvert those stereotypes and just let anyone read whatever the heck they want to. Nobody should be judged based on their reading choices, especially on the basis of what gender it is primarily aimed at. YA is one of the most diverse genres out there, so let's embrace anyone who wants to read something it in it. There is certainly enough book love and crazy fangriling/fanboying to go round.