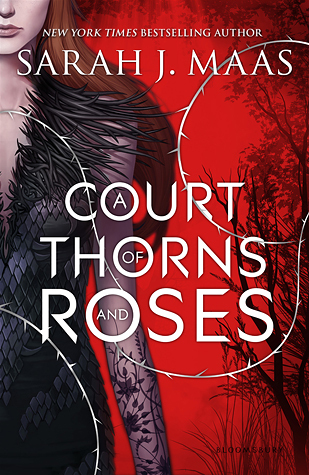 A Court of Thorns and Roses
by
Sarah J. Maas
Series:
A Court of Thorns and Roses #1
Released:
5th May 2015
Published by:
Bloomsbury
Genre:
YA Fantasy
Source:
Publisher
Pages:
400
My Rating:
4.5 of 5 stars
Goodreads
|
Bookworld
|
Book Depository
A thrilling, seductive new series from New York Times bestselling author Sarah J. Maas, blending Beauty and the Beast with faerie lore. When nineteen-year-old huntress Feyre kills a wolf in the woods, a beast-like creature arrives to demand retribution for it.

Dragged to a treacherous magical land she only knows about from legends, Feyre discovers that her captor is not an animal, but Tamlin—one of the lethal, immortal faeries who once ruled their world. As she dwells on his estate, her feelings for Tamlin transform from icy hostility into a fiery passion that burns through every lie and warning she's been told about the beautiful, dangerous world of the Fae. But an ancient, wicked shadow grows over the faerie lands, and Feyre must find a way to stop it . . . or doom Tamlin—and his world—forever.

Perfect for fans of Kristin Cashore and George R. R. Martin, this first book in a sexy and action-packed new series is impossible to put down!
Thank you to Bloomsbury Australia for sending me a copy of this book in exchange for an honest review
If there's ever a Beauty and the Beast retelling that's worth reading with so much more to offer - then this is it. I may have turned up a little late to the Sarah J. Maas fandom party, but after experiencing A Court of Thorns and Roses, I definitely want in. Though I wasn't 100% convinced at first, by the final stages when the action kicked into full gear and everything was at stake, I COULD NOT PUT THIS DOWN. Move aside Belle, Feyre's in town and she means business.
The start of this book was a tad slow, and I really wasn't sure how much I was truly going to love it. Admittedly, I don't read a lot of YA fantasy, though after hearing all the hype I of course thought that it must get better - and it certainly did.
Feyre didn't stay in her mundane life for long, moving from providing for her sisters and father and hunting to the fairie world beyond the wall- with the enigmatic Tamlin of course. What struck me immediately was the intricacy of the world Sarah J. Maas had created. Prythian and its inhabitants are fascinating, from the curse that binds them to the control and hierarchy governing them. Starting with a map showing the lands was a fantastic start, and moving forward with these rich descriptions and more show-than-tell really impressed me. Feyre was a kick-ass female protagonist who was resilient in the face of austerity, brave when faced with challenges and still compassionate in the end.
"Be glad of your human heart, Feyre. Pity those who don't feel anything at all."
ENTER TAMLIN: *Is it getting hot in here?*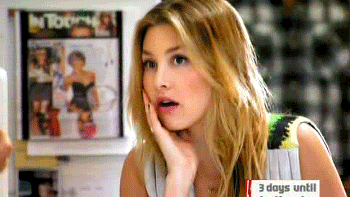 So yes, he's the dark, brooding guy with the powerful status and mysterious past - and yet, he's also more than that. He has to wear a mask (quite literally as it turns out), but that doesn't mean that his real emotions don't show through. He's largely an enigma, but has a distinctly protective side and is fiercely loyal to his friends. The dynamic between himself and Feyre is simply electric, and steamy in places too.
But wait - there's more...
THE ACTION, PEOPLES! IT WAS EPIC.
Political intrigue. Secret deals. Tough decisions. Trials. Riddles. Lies. Death. Relief. More 'OMG I CAN'T BELIEVE THAT HAPPENED' moments. A Court of Thorns and Roses truly had it all. There's a distinct point in this story where you really do reach 'the point of no return' - and from there, I was glued to the pages. Feyre's plight became even more intense, the plot thickened immeasurably and her somewhat stubborn side actually came to good use. The ending, though satisfying, does leave so much more to happen in book two - and for that, I can't wait.
FINAL THOUGHTS
Well, this review ended up having more gifs and caps than I anticipated, but I hope it helped you understand just how I felt about this book. It's amazing that Sarah J. Maas is coming for an Australian tour, I can't wait to meet her!
Any other YA fantasy novels I should pick up?