Our imaginations are powerful - yet how often do we use them?
There are a whole heap of different cover trends out there, and each one of those appeals to different people. A pretty cover may not be the make-or-break when it comes to whether we buy a book or not, but for the majority of us it definitely plays a part. When it comes to book cover models as opposed to typography, it
can
have some impact on how we perceive the characters and visualise them in our own minds.
But just how much does this affect our reading experience?
Personally, I'm not one to let a book cover dictate how I read or see the characters because at the end of the day my mind's going to see them the way it wants to. It's difficult to describe how our imaginations work (that's the magic in reading after all), but the landscape in a novel, and hence the characters - are defined in our brains based on a) the writing itself and b) how we as individuals interpret it.
CELEBS:
Some people may picture a celebrity as a character hottie after reading a book, especially if they were in a book-movie adaptation. Case in point: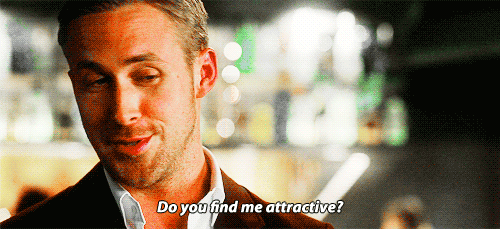 COVER MODELS:
Another avenue to take is going with what the book 'cover model' looks like. Now, in some cases...there have been instances where the cover model just DOES NOT fit how you saw the characters in your head at all.
That's okay too!
And hey - while I wouldn't normally take any piece of advice from the people on 'Dance Moms' - this one ain't too bad:
However, even if we do base our character images based on these things, reading will still be an inherently creative experience. The words on a page never stay that way, since as we see them they transform right before our eyes into something alive. It is the power of imagination that facilitates this, and what a special one it is.
BUT WAIT...there's more.
What about graphic novels and picture books?
WELL. That certainly throws a spanner in the works...or does it?
(I seem to have lots of rhetorical questions today for some reason).
As a child, I remember reading picture books and having such a great time using the images in there to inspire how I saw the scenes that the story was conveying. Sure, this may be a form of 'guided visualization', but at the end of the day our little brains are still working to create something in our minds.
Anyway, this post started off as something just about cover models, but as you can see morphed into something else entirely.
My main point is that our minds and imaginations have endless bounds, and reading is a way to exercise those creative muscles by immersing ourselves in the world which authors have created.
What's your take on reading imaginatively?