Hi everyone and welcome to my weekly blog feature to recap the week with bookish news and what to expect coming up! So without further ado...
*Reading Right Now*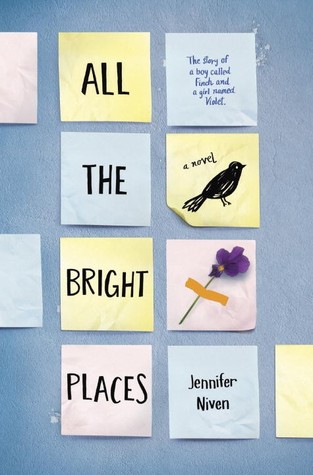 I am FINALLY reading this and prepared for all the feels.
*Previous Posts*
*Recommendation of the Week*
Gabrielle Tozer has done it again with this hilarious, enjoyable and perfect piece of YA contemporary which is just as good, if not better than its predecessor. If you haven't read
The Intern
yet, what are you waiting for!?
*From The Interwebs*
*Haul*
Thank you to the lovely Simon and Schuster Australia for this review copy!
Amy and Roger's Epic Detour

by Morgan Matson - I really enjoyed Since You've Been Gone and this one looks like a cute contemporary perfect for holiday reading.
*Movie Reactions*
Confession: No I hadn't read the book before seeing the movie, but it did make for a good film to watch on a Friday night. In all, as expected it had an emotional storyline and at the end there was a twist that although I should have seen coming, I didn't. By the final scenes I was shedding a few tears, and while I'm not sure it's something I would take the time to re-watch, I still really enjoyed it.
*Sneak Peek at Next Week*
I'll be posting my review for Faking It by Gabrielle Tozer who's also sharing a confessional post, a review and giveaway for True Calling by Siobhan Davis and more!