As the year comes to a close, it becomes clear that there have been so many amazing reads I've picked up in 2014. To celebrate some of my favourite books, in this feature I'll be sharing my best picks from various genres.To fit in with this year's theme, each book will have a description of 14 words. Today I'll be sharing some novels from Australian authors that I loved:
The Intern by Gabrielle Tozer
Josie Browning's adventures are both hilarious and fun to read about in this series.
Walking On Trampolines by Frances Whiting
This shows how friendships can last a lifetime, leaving an impact on our lives.
Hate Is Such A Strong Word by Sarah Ayoub
A book with a character that challenges cultural stereotypes and stands up for herself.
Cooper Bartholomew is Dead by Rebecca James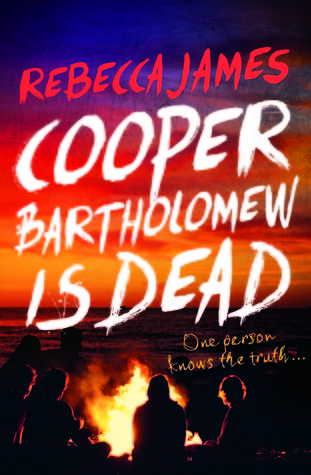 A gripping psychological thriller where one death holds more than what meets the eye.
Masquerade by Kylie Fornasier
Kylie Fornasier has captured the mystery, intrigue and opulence of Venice in the 1750's.
Razorhurst by Justine Larbalestier
This doesn't shy away from the mob warfare and criminal undercurrents of the time.
The Accident by Kate Hendrick
Unique insight into a tragedy and how it has an impact on everyone involved.
The Road to Gundagai by Jackie French
As I've said before, Jackie French never ceases to impress with everything she writes.
Disruption by Jessica Shirvington
The shiny cover is only a glimpse at the amazing story the pages hold.
As Stars Fall by Christie Nieman
YA fiction with a strong environmental focus, bird symbolism and three very different characters.
What are some of your favourite Aussie books you've read in 2014?