Hi there bookworms! So today Stephanie from
Chasm of Books
and I have something different to share with you *insert dramatic music* We are going to be playing the 'kiss, marry or kill' game with some book characters that we have chosen for each other. Now lets just say...this is going to be interesting.
*Gifs included where appropriate for your viewing convenience*
ROUND 1
Characters for Eugenia:
Kiss - At the beginning of the book he may have seemed immature, but he was quite sweet, knew how to recite poetry, and didn't act like an idiot like most of the men in court.
Marry - Not only is he awesome book-boyfriend material, but he also has a great bond with his brother Ty. He has a great sense of humour and is passionate about both doing well academically in college and his sport.
Gat Patil from
We Were Liars
Undecided - For those of you who have read the book, you would understand why (and I can't say too much or I'll just end up giving the plot away!). To be honest, it would have been difficult to get to know Gil. He was quite philosophical and intelligent, but with the way things turned out it would lead me questioning his character.
Characters for Stephanie:
Wow. This is so hard. When I first saw my lists, I freaked out. Eugenia is goooood. I don't even know… seriously, all right. *deep breath* As much as I love, love, love Chaol I'm going to have to say kiss for him. He gives me all the feels but I've decided to look at this as practically as possible and Chaol would just be too tough for me and I would be too wimpy for him. Celaena and Chaol belong together.
Marry. All the way, marry him. Let's be realistic. Kestral was kind of awful to him and Arin still helped her. Arin is sweet on the inside and handsome... *cuddles*
Kill. I blame this mostly on the Divergent movie because now, no matter how hard I try, I still see Pamuk as Four instead of the real character. I liked Four, but if I have to choose which one goes, it's going to be him. Besides, he's more brutal than Chaol if you ask me - less sensitive.
ROUND 2
Blaze from
State of Grace
Kiss - You've got to hand it to Blaze, in that that he actually stood up for what seemed logical in a world where not much did. He was pretty brave and looked out for Wren, so I suppose he could be deemed kiss-worthy.
Cormac from
A Breath of Frost
Kiss - I have to admit, I may have swooned on more than one occasion when Cormac appeared in the book, and he did his best to look out for Emma and her friends. He's just got that charming regency allure which you just can't help but admire.
Harvey from Side Effects May Vary
Kiss/Marry - I'm actually a bit torn about Harvey, because on the one hand he is so nice and adorable, but on the other hand he did seem like a bit of a pushover, but then again that may have been because he cared about Alice so much. Gah - these sorts of character analyses do my head in! All in all though, he'd be the type of guy you'd really want to get to know first before going into a relationship.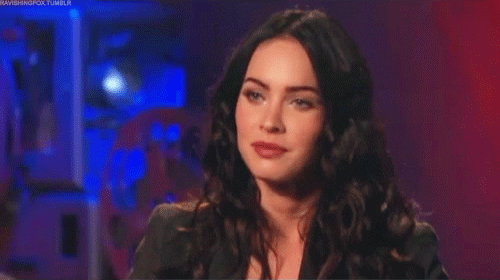 Characters for Stephanie:
Yet another very difficult choice, but I'm going to have to say only kiss for Morpheus. Don't get me wrong, fellow mothlings, I love him as well but we all know he's manipulative and, seriously, that would get old. Fast.
Marry. Maxon is sweet and kind. He's understand and forgiving. He's handsome and wonderful. I love him. He's just all around perfect and I miss reading about him. All the way, people. Maxon all the way.
Kill. I actually don't hate Percy. Really. I hate Annabeth, but that's beside the point. If I have to choose, Percy goes bye, bye. I like him well enough but Percy is immature and really doesn't compare to any of the other swoony boys up there. He's more friend material.
Would you make the same choices with the characters we picked? What other characters would you kiss, marry or kill?