Hi everyone and welcome to my weekly blog feature to recap the week with bookish news and what to expect coming up! So without further ado...
*Reading Right Now*
*Previous Posts*
*Recommendation of the Week*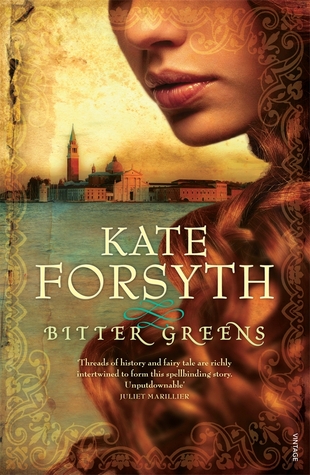 I finished this book this week and ABSOLUTELY LOVED IT! It blended historical fiction and fairytale perfectly, and I now can't wait to read more by Kate Forsyth.
*From The Interwebs*
I got nominated by author Georgia Bell for the
'Versatile Blogger Award'
award 2014 which was a lovely surprise!
*Book Haul*
No review copies this week, but I did get a few other books and went totally into historical fiction mode when I went to the library...
Wolf In White Van

by John Darnielle - I won this book from a goodreads giveaway from an Australian author, and it's been recommended by Daniel Handler (ie. Lemony Snicket) so I'm excited!
Aristotle and Dante Discover the Secrets of the Universe

by Benjamin Alire Saenz - I FINALLY BOUGHT A COPY!!! So all of you bookworms out there who have been singing its praises for so long have completely convinced me to read it and I can't wait :)

Tiger Lily

by Jodi Lynn Anderson - I'd been wanting to read this book for ages since I loved Peter Pan, and so I once again said goodbye to my book buying ban and got myself a copy.
*Movie Reactions*
The Maze Runner

-

I hadn't read the book before I saw this, but I ended up really loving it! The action and suspense was great, the tension palpable and the ending really leaved you wanting to see what could possibly happen next. I definitely can't wait to see the next movie.
The Hundred Foot Journey

-

This was a great movie with a feel-good vibe. I love how the story developed and how the two rivaling restaurants ended up with their owners becoming friends. I really liked hearing about the French and Indian cuisines, and after watching the movie I felt satisfied with a happy ending.

It's interesting that these are both book-movie adaptations as well - looks like we're seeing a lot more of them lately!