Top Ten Tuesday is a weekly feature hosted by bloggers at
The Broke and the Bookish.
T
his week I'm sharing the top ten debuts I'm looking forward to this year. (click the book covers to go to the goodreads page for each book).
1. Everything, Everything by Nicola Yoon
Being allergic to the world is an interesting concept - I'm curious to see how this one goes.
2. The Wrong Side of Right by Jenn Marie Thorne
First of all, I love this cover. Plus, this sounds like a promising contemporary with the political, romantic, and family-drama themes that would be interesting to read about.
3. Tiny Pretty Things by Sonia Charaipotra and Dhonielle Clayton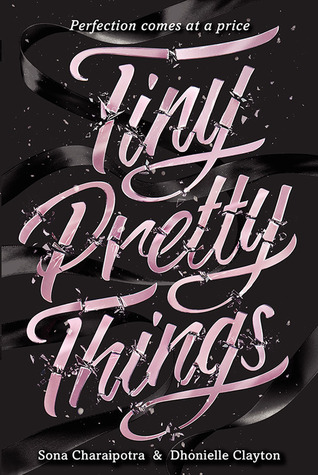 I know there are other books about ballet out there (eg. Bunheads), but I am yet to read one - and this could be a good start.
This book looks like it has more depth than a simple YA survival story - I'm intrigued...
It's always fascinating to read books with a musical element woven into it, and this looks like a novel with heart too.
6. Made You Up by Francesca Zappia
This is the story of a girl with schizophrenia who cannot tell the difference between delusion and reality - I've never read anything like this before but from the looks of reviews so far it's a really moving novel.
Having a book set in such a short period of time could make a really good read.
I love contemporaries with a strong friendship theme (eg. Walking on Trampolines, Summer Sisters) - so this one looks like it could be the next hit for me.
This, like a few other books on my list, has been compared to We Were Liars - and since I loved that I can't wait to see what this brings to the table.
This is technically not a debut (so I'm bending the rules a little bit) BUT I love that striking cover, and this sounds like a dream cruise which goes horrifyingly bad.
Over to you - what books are you anticipating this year?