As you can probably tell from the title, this post is going to include my condensed thoughts on a range of books (with titles that can make some pretty interesting sentences).
Thank you to Allen and Unwin for sending me a copy of this book in exchange for an honest review
Hope in a Ballet Shoe
by
Michaela and Elaine DePrince
Released:
30th December 2014
Published by:
Faber and Faber
Genre:
Memoir
Source:
Publisher
Pages:
249
My Rating:
5 of 5 stars
Goodreads
|
Bookworld
|
Book Depository
Orphaned by war, saved by ballet. Growing up in war-torn Sierra Leone, Michaela DePrince witnesses atrocities that no child ever should. Her father is killed by rebels and her mother dies of famine.

Sent to an orphanage, Michaela is mistreated and she sees the brutal murder of her favourite teacher. But there is hope: the Harmattan wind blows a magazine through the orphanage gates. Michaela picks it up and sees a beautiful image of a young woman dancing. One day, she thinks, I want to be this happy. And then Michaela and her best friend are adopted by an American couple and Michaela can take the dance lessons she's dreamed of since finding her picture. Life in the States isn't without difficulties. Unfortunately, tragedy can find its way to Michaela in America, too, and her past can feel like it's haunting her.

The world of ballet is a racist one, and Michaela has to fight for a place amongst the ballet elite, hearing the words "America's not ready for a black girl ballerina". And yet...

Today, Michaela is an international ballet star, dancing for The Dutch National Ballet at the age of 19. A heart-breaking, inspiring autobiography by a teenager who shows us that, beyond everything, there is always hope for a better future.
Thank you to Allen and Unwin for sending me a copy of this book in exchange for an honest review
WHAT AN INSPIRATION. I feel like there is some sort of stigma around memoirs - for how can you rate them badly when they are around someone's life story? Regardless of that fact, I would have given this book five stars anyway. Michaela's journey from the beginning of a life of hardship having lost most of her family in the worst of circumstances. This chronicles her life and how ballet became a big part of it, and is told in a way which makes for a quick yet overall satisfying read. The inclusion of the photos in the middle were a great addition, and gave a visual element to enrich the simple words.
We need more stories like this in today's day and age where hope and possibilities of overcoming adversity are real. If you want a story about ballet, or are looking for something to make you appreciate the opportunities you have and how with hard work you can reach your dreams, then this is for you.
A Small Madness
by
Dianne Touchell
Released:
1st February 2015
Published by:
Allen and Unwin
Genre:
YA Contemporary
Source:
Publisher
Pages:
240
My Rating:
2 of 5 stars
Goodreads
|
Bookworld
|
Book Depository
Rose didn't tell anyone about it. She wondered if it showed. She looked at herself in the mirror and turned this way and then that way. She stood as close to the mirror as she could, leaning over the bathroom basin, looking into her own eyes until they disappeared behind the fog of her breath. Looking for something. Some evidence that she was different now. Something had shifted inside her, a gear being ratcheted over a clunky cog, gaining torque, starting her up. But it didn't show. How could all of these feelings not show? She was a woman now but it didn't show and she couldn't tell anyone.

A devastating, compelling novel that will get everyone talking, from the author of Creepy and Maud.
Thank you to Allen and Unwin for sending me a copy of this book in exchange for an honest review
This is a book that's difficult to look at objectively, because of the confronting, and dare I say at times downright disturbing nature of the story. So as a disclaimer, I'm reviewing this subjectively and on that note, it was a pretty difficult story to get through. That's not saying that it doesn't have value - because teen pregnancy is something that happens in the real world, and there's no reason why YA literature shouldn't venture into that topic.
There's not really much that is seen as 'taboo' in books these days, and looking back at some of the texts I'm studying now for English and what people in the 1950's saw as unthinkable is so much different to what we think today, as we are much more open-minded and expressive. Rose's story is a somber one, and her reaction to the situation she finds herself in isn't easy to read about. It can be difficult to truly empathise with someone in her position, and by the end I was left not really knowing what to think of the outcome. This is definitely a raw story that doesn't shy away from grim realities and tough choices, though I can't say it's one that I enjoyed.
Released:
16th September 2014
Goodreads
|
Bookworld
|
Book Depository
Eve has a new home, a new face, and a new name - but no memory of her past. She's been told that she's in a witness protection program. That she escaped a dangerous magic-wielding series killer who still hunts her. The only thing she knows for sure is that there's something horrifying in her memories the people hiding her want to access - and there is nothing they won't say - or do - to her to get her to remember.

At night she dreams of a tattered carnival tent and buttons being sewn into her skin. But during the day, she shelves books at the local library, trying not to let anyone know that she can do things - things like change the color of her eyes or walk through walls. When she does use her strange powers, she blacks out and is drawn into terrifying visions, returning to find that days or weeks have passed - and she's lost all short-term memories. Eve must find out who and what she really is before the killer finds her - but the truth may be more dangerous than anyone could have imagined.
Thank you to Bloomsbury Australia for sending me a copy of this book in exchange for an honest review


So this book sounds pretty creepy at first right? I thought so too. Eve's state of being left in the void of the unknown is an unsettling one for her, and for the reader as well. Though I couldn't connect to her as much as I hoped I would, the magical settings and dark undertones made Conjured a solid on the whole.
There's something undeniably unique about this story, and the way Eve and Zach, the boy who works at the library, try to navigate through her strange situation is interesting. Their characters were well developed overall, though some aspects of the plot were a little too strange to connect with. I would still recommend this if you're looking for a magical read that is different, and are prepared for a touch of weirdness that will leave you going.....I don't even know what.
Starry Nights
by
Daisy Whitney
Released:
16th September 2014
Published by:
Bloomsbury
Genre:
YA Contemporary
Source:
Publisher
Pages:
304
My Rating:
3 of 5 stars
Goodreads
|
Bookworld
|
Book Depository
Seventeen-year-old Julien is a romantic-he loves spending his free time at the museum musing over the great works of the Impressionists. But one night, Julien sees something strange-a peach falls out of a Cezanne and Degas ballerinas dance across the floor. The art reacting to a curse set by Renoir-a curse that trapped a beautiful muse, Clio, in his painting forever. Julien has a chance to free Clio . . . but love is a curse in its own right. Because Julien has fallen for Clio and to save the world's greatest art, Julian must give up the greatest love he's ever known.

Perfect for fans of Stephanie Perkins and Gayle Forman, this romantic, suspenseful, and sophisticated novel will enthrall as masterfully as the paintings it features.


Thank you to Bloomsbury Australia for sending me a copy of this book in exchange for an honest review
Ahhh Paris - what a setting. I really enjoyed Anna and the French Kiss which also took place there, and I can definitely say that it's fascinating to read stories set in European cities. The culture, the places of interest and the people are all different. This is what I found alluring in Starry Nights, and one of the reasons why I did end up liking it.
Julien and Clio did have that insta-love connection *sigh*, but I did like his character in that he had a passion for the artworks and wasn't shallow in himself. That being said, the idea of paintings coming to life wasn't quite enough to cover up their seemingly superficial connection which was just a bit too cheesy for me. This would definitely work for younger readers though, who are fans of Night at the Museum, are looking for a quick read and want a cute romance.
Before the Fire
by
Sarah Butler
Released:
12th March 2015
Published by:
Pan Macmillan
Genre:
YA Contemporary
Source:
Publisher
Pages:
256
My Rating:
1.5 of 5 stars
Goodreads
|
Bookworld
|
Book Depository
The stunning and timely new novel from Sarah Butler, author of the international sensation Ten Things I've Learnt About Love It's June 2011. Stick and Mac are a couple of months shy of eighteen; summer's approaching and they're about to leave their north Manchester estate for the beaches of southern Spain. But the night before they're planning to go, Mac ends up in the wrong place at the wrong time, the victim of a random knife attack, and suddenly Stick's going nowhere. His mum doesn't want him to leave the house; his dad's desperate to be his best friend; and his nan's boyfriend keeps telling him Mac's doing just fine in the spirit world. Then he meets J and she might just be everything he needs. Except she's a firebrand with a grudge against the police, and the August riots are just around the corner...
Thank you to Pan Macmillan Australia for sending me a copy of this book in exchange for an honest review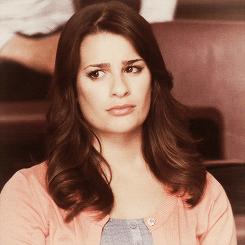 There's a line when it comes to unlikable main characters, and this is one which despite trying to see reason behind the action, I just couldn't connect with. Dealing with grief and the tragedy of losing a friend is one thing, but even before Mac's passing I just could not see how to justify his and Stick's obscene language ALL THE TIME and their total disrespect for pretty much everything, including women. Look - I get it, these types of people exist, and so why shouldn't we represent that? However, personally my ability to empathise was hindered by the fact that I could not see how drinking all the time and acting like a jerk was ever going to help. I don't often rant about books I dislike, and I wish that this hadn't affected me in this way, but I have to be honest with myself.
The Flywheel
by
Erin Gough
Released:
1st February 2015
Published by:
Hardie Grant Egmont
Genre:
YA Contemporary LGBT
Source:
Publisher
Pages:
242
My Rating:
4 of 5 stars
Goodreads
|
Bookworld
|
Book Depository
Seventeen-year-old Delilah's crazy life is about to get crazier. Ever since her father took off overseas, she's been struggling to run the family's cafe without him and survive high school. But after a misjudged crush on one of the cool girls, she's become the school punchline as well. With all that's on her plate she barely has time for her favourite distraction – spying on the beautiful Rosa, who dances flamenco at the tapas bar across the road. Only her best friend Charlie knows how she feels about Rosa, but he has romantic problems of his own. When his plan to win an older woman's heart goes horribly wrong, Del is the only one who can help Charlie stay out of jail.

All this leaves Del grappling with some seriously curly questions. Is it okay to break the law to help a friend? How can a girl tell another girl she likes her without it ending in humiliation and heartbreak? And – the big one – is it ever truly possible to dance in public without falling over?

Thank you to Hardie Grant Egmont for sending me a copy of this book in exchange for an honest review
This book was a diverse, quirky and fun read that's about being true to yourself and finding your way in the world. Del managing running a cafe wasn't easy, and I'm sure is relatable to other teens trying to find the balance between work and study, even if it means sacrificing one over the other. Being put down and ostracized for her sexual orientationat times was something unacceptable, though it was good to see that she did have support.
Aside from the budding relationship between herself and Rosa, her friends also added more depth and dynamic to the story. Even Charlie's melodrama was somewhat endearing, and I loved how the writing style had that saracastic edge and one-liners which was compelling. For a heartwarming story that embraces diversity and explores realistic teen issues, this ticks the box.