Top Ten Tuesday is a weekly feature hosted by bloggers at
The Broke and the Bookish.
T
his week I've picked the top ten books from my childhood I'd love to revisit, or that I have fond memories of.
So much nostalgia going on in this post.
1. The BFG by Roald Dahl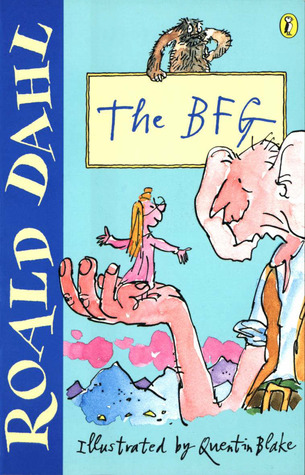 Roald Dahl was one of my absolute favourite writers when I was younger, and this was one of his books which I kept going back to.
2. Danny, the Champion of the World by Roald Dahl
Yep, another Roald Dahl novel (I could fill this list with just his books to be honest). I remember reading this as our class book back in fourth grade with one of the best teachers I had, Mrs. G. The whole class sitting outside while she read parts of the story and we followed with our own copies of the book still brings back fond memories.
3. Thora by Gillian Johnson
I still have the three books in this series on my bookshelf. For some reason, the story of a half-mermaid girl and her adventures was so fascinating to me - I couldn't stop reading these!
4. Winging It by Annie Dalton
Another book series I found really enjoyable - sort of supernatural/time travel/saving the world type of stories which kept me enthralled.
5. Phredde and the Zombie Librarian by Jackie French


Yep, before I got into the historical fiction side of Jackie French's writing, I delved into her 'A Phaery named Phredde' series. This is just one of them, and I remember how interesting it was that each book had fruit suggestions on what to eat the stories with. Very cute and whimsical.
6. A Waltz for Matilda by Jackie French
Of course I had to put this on here! This book just has that special something that really resonated with me from the start. I still go back to it every couple of years, it's one of those special gems that I think will stay with me for a long time.
7. Criss Cross by Lynne Rae Perkins
It's funny that my sister borrowed this from the library the other day and I thought it looked familiar before I had that lightbulb moment where it clicked: 'Hey, I remember reading that!'. Really subtle, beautifully written MG contemporary.
8. Hello, God by Moya Simons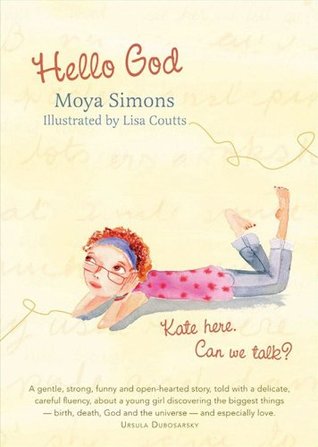 The first book I read about cancer and it was the first one that made me cry because of it. It was quite moving and makes you think and appreciate the life you have.
9. Tanglewreck by Jeanette Winterson
I remember going shopping with my grandparents and picking this out from Borders (when those stores were still around). I loved the time travel, twists and intrigue in this one. I also really enjoyed Time Riders by Alex Scarrow.
10. Clarice Bean, Don't Look Now by Lauren Child
I read this book at about the same time that I enjoyed watching
Charlie and Lola
on TV (if there's another thing to get nostalgic about, it's the shows I used to love as a kid). I got this from a school book fair (THE event of the year for young bookworms) and never looked back. *sigh* good times.
Basically, this list could go on for a while - there are so many more to talk about (plus the picture books which would take up a whole other post!) What are some favourites from your childhood?