Hi everyone and welcome to my weekly blog feature to recap the week with bookish news and what to expect coming up! So without further ado...
*Reading Right Now*
The last novel I read by Sally Gardner was
The Red Necklace
which I enjoyed, and now it's onto this story with some time travel and historical elements.
*Previous Posts*
*Recommendation of the Week*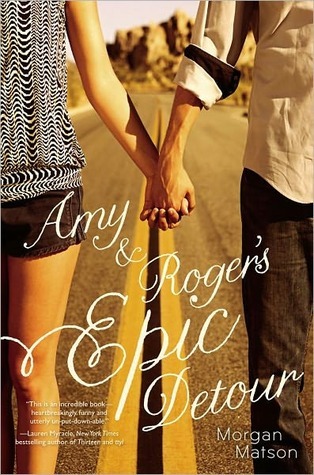 I really loved this Morgan Matson novel - it's an enjoyable contemporary read with the perfect balance between cute and serious.
*From The Interwebs*
*Haul*
The Flywheel

by Erin Gough - I got this surprise in the mail from Hardie Grant Egmont and it looks like an interesting read which I hope to get to soon.

The Last Time We Say Goodbye by Cynthia Hand

- I'm almost finished I Was Here, and have just started another book, so hopefully that's enough of a break before I start tackling books with those heavy issues again.
*Movie Reactions*
I didn't really like Into The Woods, so I was looking forward to something that would refresh my cinematic palate, so to speak. I watched this at the movies on Tuesday, and it was a really fun experience. Rebel Wilson was hilarious as expected, and Hugh Jackman even had a small part to play! I'm going out to see The Wedding Ringer with some friends next week, so I'll let you know what I make of that one.
How has your week been?