Red Queen
by
Victoria Aveyard
Released:
10th February 2015
Series:
Red Queen Trilogy #1
Published by:
Orion
Genre:
YA Dystopian
Source:
Publisher/Netgalley
Pages:
320
My Rating:
4.5 of 5 stars
Goodreads
|
Bookworld
|
Book Depository
The poverty stricken Reds are commoners, living under the rule of the Silvers, elite warriors with god-like powers.

To Mare Barrow, a 17-year-old Red girl from The Stilts, it looks like nothing will ever change. Mare finds herself working in the Silver Palace, at the centre of those she hates the most.

She quickly discovers that, despite her red blood, she possesses a deadly power of her own. One that threatens to destroy Silver control. But power is a dangerous game.

And in this world divided by blood, who will win?
Thank you to Hachette Australia for sending me a copy of this book via Netgalley in exchange for an honest review
I've seen Red Queen being compared to 'The Hunger Games' and 'The Selection' - but let me tell you. in my personal experience it is so much more unique than either of them. Sure, it may contain a few of what have become the 'typical' YA tropes of the rich versus the poor and a rebellion on the rise, but the overall plotline, worldbuilding and characters that Victoria Aveyard has created in her debut make this novel stand out from the rest. In my opinion, the hype surrounding this release is warranted. To all you readers who are tired of the same old dystopian formula, I would recommend giving this book a try as it definitely has the means to impress.
The concept of power and how those who possess it use their influence for their own gain is a constant theme in dystopias, but made even more prominent and comprehensively explored in Red Queen. Mare Barrow, a once typical 'Red', where her blood, like her peers, determines her rank - would never think that she could be part of the 'Silver' society. The are the elite, in the upper echelons of the society Aveyard has formed, where power comes to those worthy of possessing it - as they are the ones with powers of their own. I love how this book not only takes us into the world of a repressed people where the social divide is greater than ever, but also one where there are some supernatural/fantasy elements as well.
The Silvers are the ones who have their own special abilities, from being able to control the elements, to manipulating objects around them. The turn of events where Mare discovers that she is an anomaly with her own specialty was an expected, yet still fascinating one. Through her perspective, taking a glimpse into the royal family who rule the city exemplified the extent of the thorough worldbuilding which was definitely a plus. Each description is rich in detail without being overwhelming, and I could picture each scene with clarity in my mind, providing a holistic reading experience.
Anyone can betray anyone.
The different relationships in the storyline are certainly complex, and though the budding crush that Mare develops on one of the princes is obvious to the rest of us, it is something foreign to her as she had never had the opportunity to think in that way. While there were certainly snippets of a 'romance' (though not in the full extent of the word), it was refreshing to see that it did not take away from the rest of the plot. Cal and Maven had their own ties with Mare, but there isn't a love triangle *cue sigh of relief*. What really stood out to me was the sinister undercurrent of how the leaders of this world exploited their wealth and influence to squander the chances of rebellion, at whatever the cost. There were some shocking betrayals and times of emotional turmoil and shock. You don't find THAT in every dystopian novel, which makes
Red Queen
even more refreshing. Basically, watch out girls - don't fall for what may seem like 'the knight in shining armour' - despite all the charm.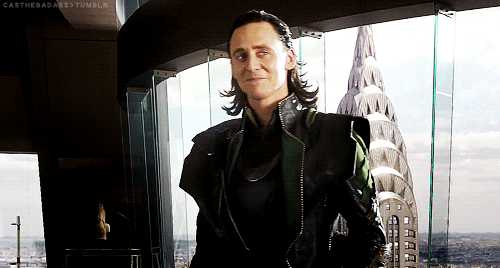 Another big plus in my books when it comes to novels like this in general, is the action. Aveyard wasn't afraid to include some pretty epic fight scenes at the end which were truly intense. The rest of the storyline was relatively light, but there were always wheels turning as the masterminds plotted their next move. In all, this is a book that has the perfect balance of character development, intrigue and action to keep you hooked.
FINAL THOUGHTS
2015 is already shaping up to be a fantastic one for YA, and
Red Queen
is continuing on with that trend. Victoria Aveyard has made herself an author to watch after this fantastic debut, and now all that's left is to wait for book two!