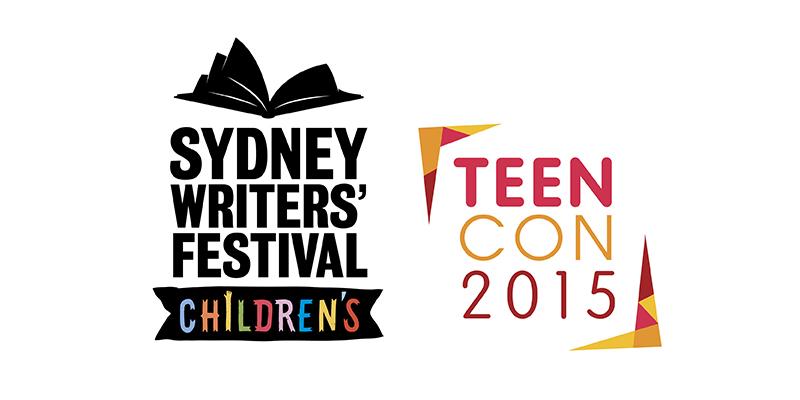 Today I was fortunate enough to attend the long-awaited YA event so far this year - TeenCon2015! As part of the Sydney Writer's Festival, this really brought to light the wonderful Aussie YA bookish community, and all the publishers which attended made the evening so enjoyable. There was an awesome reviewer panel sharing their experiences, tips on what to read now and what's coming up in YA, an epic book boyfriend battle and of course...GOODIE BAGS (because free books *squee!*).
Basically, it's no wonder that I'm sure a lot of us there were feeling:
— Amelia Lush (@amelia_lush) May 24, 2015
These four lovely book lovers/reviewers shared some really honest insights into how they started blogging/vlogging, how the scope has changed as the community has gotten larger and what books they're excited about. The highlight would have to be when there was a conversation going on about insta-love and Kat Kennedy from
Cuddlebuggery
quite accurately said 'You don't fall in love like you fall in a ditch'. I couldn't have said it better myself.
Basically, the main ideas coming through were to be yourself when blogging, find your niche and keep at it. Everyone will have their own unique style, and that's a good thing - we all have our opinions to give, and finding others with the same is a fantastic cause for bookish excitement!
The Aussie YA book community is amazing! 'we're all here for books'

#teencon2015

— Eugenia (@Genie_inabook) May 24, 2015
Publisher Recommendations:
— Date a Book (@DateaBook) May 24, 2015
— WalkerBooksAustralia (@WalkerBooksAus) May 24, 2015
This was arguably THE MAIN EVENT, and boy did the crowd get passionate! The finalists were Four, Chaol and Dimitri Belikov...with Dimitri being the overall winner. All the contenders had their good qualities, and as part of #TeamJamie I did my bit and tried to cheer him on, but alas he didn't make it through. Even so, for the underdog he did pretty well and after hearing that excerpt from
Stray
I can't wait to read it!
So perhaps there weren't 11 books in there as was mentioned, but between myself and the two others I came with - we still got some pretty awesome reads!


If you weren't able to make it, don't forget to check out the twitter hashtag #TeenCon2015
So - if you went to TeenCon did you enjoy it as much as I did? I know I can't wait to see what's in store for next year!