How to be Bad
by
E. Lockhart, Lauren Myracle and Sarah Mlynowski
Released:
4th June 2015
Published by:
Hot Key Books
Genre:
YA Contemporary
Source:
Publisher
Pages:
288
My Rating:
4.5 of 5 stars
Goodreads
|
Bookworld
|
Book Depository
When you're tired of being good, sometimes you gotta be a little bad ...

Jesse, Vicks and Mel couldn't be more different. Jesse, a righteous Southern gal who's as thoughtful as she is uptight, is keeping a secret that she knows will change her life forever. Vicks is a wild child: seemingly cool, calm and collected on the outside, but inside she's furious at herself for being so anxious about her neglectful boyfriend. And Mel is the new girl in town. She's already been dismissed as just another rich kid, but all she wants is to get over some of her fears and find some true friends.

But for all their differences, the girls discover they've got one thing in common - they're desperate to escape. Desperate to get the heck out of Niceville and discover their true 'badass' selves! Even if it's just for the weekend ...

One 'borrowed' car later, it's time to hit the road and head for Miami. Hearts will be broken, friendships will be tested, and a ridiculously hot stranger could change the course of everything.
Thank you to the Five Mile Press for sending me a copy of this book in exchange for an honest review
How to be Bad is a fun and enjoyable contemporary YA read with a road-trip, three very different workmates from The Waffle House and slightly eccentric storyline. I was really looking forward to this book from the outset, and what I hoped would be a fulfilling story of friendship, quirky moments and some truly funny pieces of dialogue was exactly what I got.
Having the three alternating perspectives written by each of the authors was a really great way to distinguish each narrative voice. In this book we have:
Jesse:
Don't
even think about calling her 'Jess' (she hates it), along with anything 'sinful'. She'll refer to her mother as Mama and grandmother as Meemaw, censor words to come out with things like 'tightbottom' and can be self-righteous
at times
most of the time. Despite this, she does genuinely care about Vicks, and her prejudices over Mel at the start perhaps aren't there forever. It's definitely good to see character development in a contemporary novel, and in this case each of the three girls took their own journeys travelling to the same destination.
Vicks:
Vicks is sassy, strong, and almost the complete opposite to Jesse. Her boyfriend woes are part of the reason why the trio are going on the roadtrip in the first place, and she too is more complex than what may first appear. Chances are, people with that carefree, tough outer shell are really the most sensitive of all.
Well. We are alive, we are here.
We are badass.
We have a duckling.
Mel: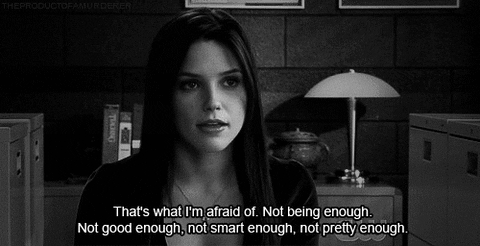 She's the Canadian outsider looking in, who has the money but lacking the friends she really wants. She's quiet and doesn't have a lot of self-confidence at first, but perhaps someone else (a love interest perhaps? *hint hint*) can change that. She was a really sweet character, the mediator and the one who you really want to be happy.
We have left our families and their diseases and their worry and expectations. We left our school friends and out work friends and our jobs and our lives. We shook them all off to be here, speeding down the highway singing 'Suddenly I See' in the dark.
Talk about mangoes, donuts, pirate hotels, flatulence and even Old Joe the alligator make this a novel with so many eccentricities which just work. The story progresses at a steady pace throughout, and what follows with the blow-ups, hurricanes and make-ups along the way makes this a compelling read. It's a book that will make you giggle, smile and swoon, with an ending which feels fitting. Another special feature is the extras at the back - including a list of songs to listen to which go with the book, a quiz, and background information on how the three authors came up with the idea to write this together; plus a reveal on who wrote what.
FINAL THOUGHTS
With an interesting set of characters and different take on the road-trip concept, How to be Bad kept me engaged from start to finish. The character development is well-executed and each author brings their own unique voice to the table which makes for a dynamic read. This book will take you on a fun ride from Niceville to Miami, hitting all the eventful pit-stops in between.