It has been a while since I've blogged (blame my exams coming up *sigh*). Holidays are a distant memory and now it's right back into the frenzy of study notes and trying to not stress out too much about what's coming up. I might not be as active on the blog for these next two weeks as well, but after that I should have more reviews and discussions happening.
*Reading Right Now*
I'm trying to read this before I see the movie - but 20% in and I'm hoping it gets better.
*Recommendation of the Week*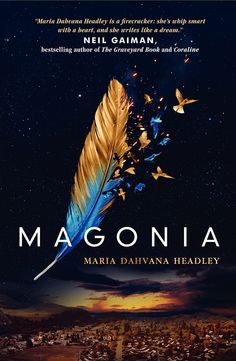 Such a strange book, but a beautiful one.
*From The Interwebs*
I'm especially excited for Stray by Rachael Craw - since I haven't been able to get to it this weekend, it's going to be my big reward to look forward to after exams!
*Bookish News*
Author Jessica L. Brooks is looking for expressions of interest for her new 'early reader program' looking at distributing physical ARC's for her upcoming releases - it's generally much easier to read on paper, and this is a wonderful opportunity to do that.
Though the timing is in the middle of exams, I'm still going to endeavour to participate in the 'Excuse to Read' readathon hosted by Jessica L. Brooks and Cheyanne Young, to get a few books knocked off my TBR. Look out for another post on that tomorrow :)
*What I've Been Watching*
Gossip Girl season 5 has been pretty hectic so far - OH THE DRAMA (well, more than usual anyway). Aside from that though, I've been delving back into historical drama:
Sense and Sensibility
I loved this three-part series! Great acting, and of course a wonderful stoyline (who doesn't want a happily ever after?).
The Paradise
I've only seen the first two episodes so far, and while I have a pretty good idea of the 'twists' which may be coming, it's still a pretty good show. It's interesting to think of how far department stores have come!
*GIVEAWAY*
Just a reminder, I have a giveaway for a YA book of choice up to $10AU from The Book Depository running at the moment!
How has your week been?