Hi everyone and welcome to my weekly blog feature to recap the week with bookish news and what to expect coming up! So without further ado...
*Reading Right Now*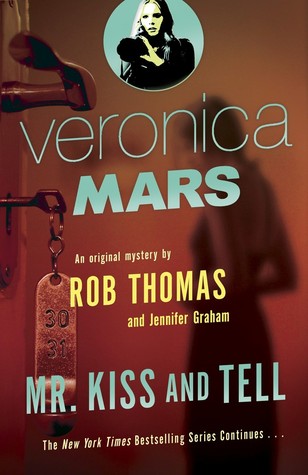 I'm continuing on with the Veronica Mars trend from last week!
*Previous Posts*
*Quote of the Week*
This basically sums up my life right now.
*From The Interwebs*
*Haul*
Thanks to Allen and Unwin, Pan Macmillan and Hachette for the copies!
Every Move

by Ellie Marney - Now that I have all three in the series, it's time for a binge-read (and I've heard all the good things so I'm excited!)

Before the Fire

by Sarah Butler - This was a surprise in the mail and I'm looking forward to it - what a striking cover!

Vanishing Girls

by Lauren Oliver - I love a good psychological thriller so I'm hoping this is a good one.
*Other News*
I feel like I haven't been interacting so much on here and visiting all you other bloggers on the interwebs recently since study-mode has kicked in and half-yearly's are in the not too distant future! Finding time to read has been a bit difficult lately, but in between the mountains of notes to organise and a speech to write, I've at least gotten in a few pages here and there.
How has your week been? Any amazing books you've read lately?