Top Ten Tuesday is a weekly feature hosted by bloggers at
The Broke and the Bookish. With this week being free choice, I've decided to explore some of the titles in the trend of having 'girl' in the title which I haven't yet read. This article from the LA times which I saw shared on The Bookclub facebook page actually inspired this post, which mentions some of the patterns in books published in 2016, and why 2017 needs another big hit. Though I've already devoured Gone Girl, The Girl on the Train, The Girls and Girls on Fire recently (and actually liked them all), I'm going back through my towering list of books that are yet to be experienced, and picked what seem to be the most memorable from the blurbs.
1. Luckiest Girl Alive by Jessica Knoll
This book definitely has some Gone Girl vibes going on with the premise of a woman with a facade of perfection and deeper secrets lurking beneath. This thriller looks like an intense read.
2.
The Good Girl
by Mary Kubica
I've read Pretty Baby by Mary Kubica, but haven't yet read her debut. Okay, so it's another thriller compared to the era of Gone Girl (like many others). However, as another thriller drawing on the idea of nobody being as they seem, I think there's still scope for originality in exactly how situations play out.
3.
The Girl with All the Gifts
by M.R. Carey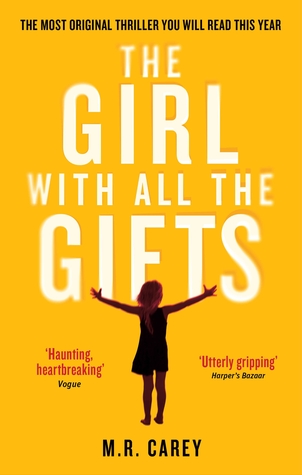 Another thriller...with a scifi twist! I've had this one on my TBR for soo long, but I know that it's gotten some raving reviews from bloggers so fingers crossed I'll actually pick it up soon.
4. Girl, Interrupted by Susanna Kaysen
I discovered this book around the same time I bought The Unabridged Journals of Sylvia Plath. I don't typically read memoirs, but the psychological aspect of this one seems fascinating, especially considering the paradigms surrounding mental illness in the 1960's.


5. The Girl You Left Behind by Jojo Moyes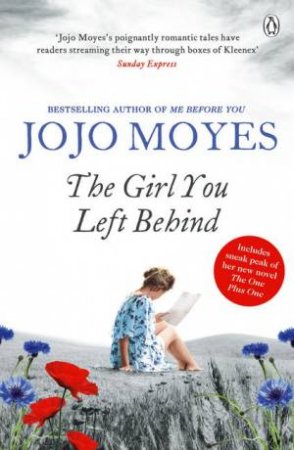 Art, history and romance appear to collide in this novel - which should make for a dramatic and enthralling combination.
6. The Shining Girls by Lauren Beukes
I've seen some mixed reviews for this one, but the idea of a subversion between the victim/villain scenario does intrigue me...as does the promise of some time travel in this story.
7.
The Coldest Girl in Coldtown
by Holly Black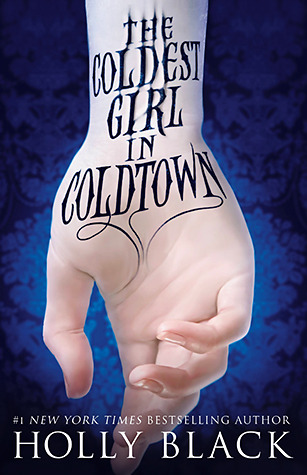 It has been a looong time since I've read a book with vampires in it, but since this one is by Holly Black I'm willing to give it a go. If it's more on the spooky and less on the sparkly side, I'll be all in.
8.
Some Girls Are
by Courtney Summers
This YA novel set in high school is the type of hard-hitting read tackling some very real issues which I think will be worth checking out.
9.
Imaginary Girls
by Nova Ren Suma
This is one of the books on the 'own but haven't read pile' which when writing this post I recently rediscovered on my shelves. The sibling bonds and hint at the paranormal make this a story I'm drawn to already.
10. Girl in Pieces by Kathleen Glasgow
Well, I had this one all planned to read as soon as it got released last year, but somehow that didn't happen. Hopefully by the time I publish this post I'll have started to read it!
Over to you - do you the word 'girl' in the title of a book has implications on how it is first perceived?