I have been in a bit of a blogging slump recently. however I have been trying my best to find more time to read. Work has been very busy in the lead up to Christmas, and it's definitely good to see lots of people buying books for people as gifts! I'm still waiting on getting my new computer, though once I do hopefully there'll be more of a routine back on the blog. In some ways, I think it's been good having a bit of a break in this period of adjustment post-school, post-results. I hope to come back to the blogosphere fully and comment on all your fabulous posts soon!
*Reading Right Now*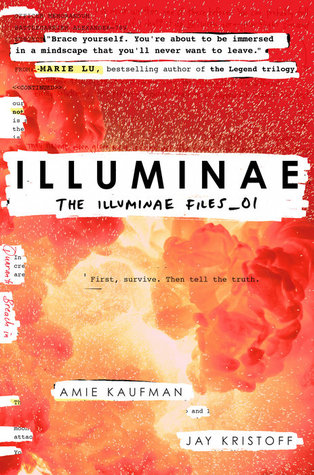 It is just as fantastic as everyone has been saying!
*Recommendation of the Week*
Slammed
is still my favourite novel of hers, but
November 9
is also a pretty emotional and engrossing read in its own right.
*Haul*


— Eugenia (@Genie_inabook) December 14, 2015
I've definitely been excited about the new books I've gotten in the last couple of weeks, some of which I've bought and others for review. Thicker Than Water sounds darkly atmospheric already, and I'm currently reading through Sylvia Plath's journals now and then. It's really fascinating to have even a tiny glimpse into her life and what her thoughts were.
*Holiday Cramathon Recap*
Though I didn't get through all the books I had hoped, I still had a few stunning reads from what I did get through, especially November 9. Illuminae looks like it'll be getting a high rating from me as well!
Is anyone else excited about Christmas coming up?