Well it has been a while since I've done a weekly wrap up hasn't it? Finally the blog is
slowly
getting back on track and I'm trying to keep posting more often. In any case, in September there is LOTS to look forward to - think more blog tours, author interviews and guest posts, plus some discussions coming up as well. In the meantime, here's what's been happening recently in my little bookish world:
*Reading Right Now*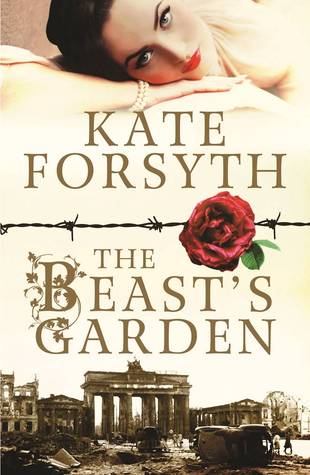 I'm a big fan of Kate Forsyth already, and this is shaping up to be another fantastic novel!
*Recommendation of the Week*
This book...just wow. So powerful, unique, and with a genuine message in the end. #LoveOzYA


*Haul*
Thanks to HarperCollins Australia, Penguin Teen Australia, Date A Book and Bookworld for the review copies!



Now let's just take a moment to admire how pretty

Ten Thousand Skies Above You

is! (even in ARC form).



*On Instagram @genie_inabook*



*Movie Thoughts*
Madame Bovary
I went to see Madame Bovary on the weekend, and while Mia Wasikowska had a good performance, I can't say I loved the movie. The clashing accents of the actors despite it being set in France, along with the fact that there wasn't so much of an engrossing climax did make it boring in places, especially right at the beginning where there was hardly any dialogue to start.
While it is a tragic tale in essence with a moral lesson at heart: be happy with and appreciate/make the most of what you have, it was a pretty bland movie overall. It's sad because I
usually am a fan of historical drama, though in this case I wasn't blown away.
*Other News*
#booksfortradeAU is still going strong on twitter! It's lovely to see more Aussie bloggers and readers getting involved, and I've participated in a few more swaps myself recently. Look out for my haul in next week's recap :)
This week has overall been a pretty good one and I'm so glad to have more promising books to look forward to and start. How has your week been?