The Aussie YA Bloggers are hosting this hop to showcase some of our favourite pieces of #LoveOzYA and why our local writer talent is pretty amazing. Jeann @
Happy Indulgence
kicked off the festivities on Monday, and there will be more people's posts to check out at the end of this one. There will also be a twitter chat at 6pm this Sunday 14th August so stay tuned! Read on to find out about some of my personal top picks and feel free to share some of your own recommendations as well.
1. What you love about Aussie YA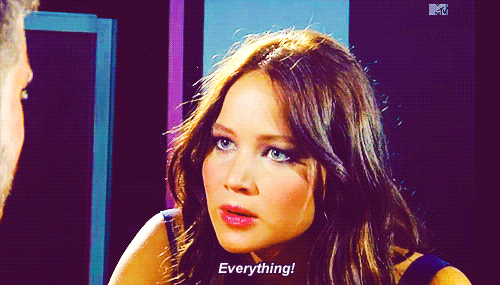 While it's always fun to read books set overseas and in any number of exotic locations, Aussie YA has its own merit in depicting the places which I know and can easily call to mind. Aside from the comfort of a familiar location, I've always found that books by Australian authors have a particular 'edge' to them. In a contemporary it might mean picking up on the nuances of current sociocultural issues, whereas in a thriller or dystopian it could be taking a whole new spin on a concept that is completely unique from the big international bestsellers which we hear about so often. To me Aussie YA is fresh, thought provoking and pushes the envelope to stand out from the crowd in the best possible way.
2. Favourite Aussie YA Authors
Well this is going to be hard to narrow down, so let's just go with a list....
Next to the author are the books of theirs I've read and would definitely recommend!
Australian YA historical fiction at its finest...Jackie French - Too many books to list here - all of them are fantastic!
For cute contemporaries with the 'warm and fuzzies' that will make you smile...Tara Eglington - How to Keep A Boy From Kissing You/How to Convince a Boy to Kiss You/ My Best Friend is a Goddess
Challenging stereotypes and keeping it real...Sarah Ayoub - Hate is Such a Strong Word/The Yearbook Committee
Laugh-out-loud shenanigans - it's impossible to not love Josie...Gabrielle Tozer - The Intern/Faking It
Thrillers with tantalising twists and turns...Rebecca James - Beautiful Malice/Sweet Damage/Cooper Bartholomew is Dead
Essential reading about the dangers which lurk online...Fleur Ferris - Risk
Tackling sexist subcultures while being fierce, fiesty and feminist...Kirsty Eagar - Summer Skin
Take your pick from 1930's gangsters or a 10 year old psychopath (either way, you can't go wrong)...Justine Larbalestier - Razorhurst/My Sister Rosa
Fantastic futuristic novels that left me on the edge of my seat...Jessica Shirvington - Disruption/Corruption
Code-cracking, computer-hacking and SO MUCH SUSPENSE...Rose Foster - The Industry
5 gold stars for both of these - out of this world...Amie Kaufman - co-author of The Starbound Trilogy/Illuminae
Super intense, and unlike *anything* I have ever read before...Kathryn Barker - In The Skin of a Monster
'Unputdownable' is in this book's DNA... Rachael Craw - Spark/Stray/Shield
3. The Aussie YA book you grew up with
Aside from Jackie French novels which I've always adored, I also remember enjoying books from Ursula Dubosarsky. Even though The Word Spy was non fiction it was perfect for a budding word-nerd.
4. Favourite Aussie YA book released in 2016
Summer Skin by Kirsty Eagar
Refreshing, dynamic and it sure packs a punch. More thoughts on it and why you need to read it are
here
.
5. Aussie YA debut you are looking forward to
Yellow by Megan Jacobson
So many other Aussie bloggers have been singing this book's praises, and the hint of magical realism intrigues me...
6. Favourite Aussie YA series
The Rosie Black Chronicles by Lara Morgan
Perth 500 years into the future, with a strong female protagonist, all the action you need and twists at every corner. These books have been a favourite of mine for years now, and they're always something I can go back to if I'm in a reading slump. Equinox was so good I started and finished it on the same afternoon it came in the mail!
7. Unexpected YA surprise
8. Aussie YA book you always recommend to others
A Waltz for Matilda by Jackie French
I've mentioned how good this book is on many occasions here, but why not say it again? It's a beautiful story about coming of age, resilience and finding independence at the cusp of Australia's Federation.
9. An Aussie YA book on your TBR
Shadows by Paula Weston
I've had this book on my shelf for far too long without it being read...maybe I just haven't been in a YA paranormal mood? Even so, I know I definitely want to read it one day - have any of you loved it and the series in general?
10. Recommend your favourite Aussie YA Bloggers!
Ummm...all of them! Honestly every blogger in this wonderful community of ours brings something special to the group and their passion for Aussie YA. Here are just a few:
And the list of amazing people goes on!