Top Ten Tuesday is a weekly feature hosted by bloggers at
The Broke and the Bookish.
T
his week I've picked the top ten books I've loved recently and would recommend.
1. The Yearbook Committee by Sarah Ayoub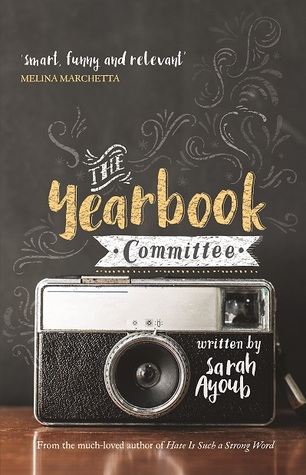 A brilliantly insightful, relevant and relatable novel;
The Yearbook Committee
is an Aussie YA contemporary read which takes teen archetypes and makes them something unique.
2. Looking for Alibrandi by Melina Marchetta
I may not have *loved* it the first time I read it years ago, but on rereading, I can truly appreciate Marchetta's remarkable ability to completely envelop her readers into a story and produce such tangible characters who walk right off the page.
3. The Natural Way of Things by Charlotte Wood
Harrowing, memorable and mesmerising, Charlotte Wood's novel is no light read - but it will certainly make you think about the place of women in society and bureaucracies which contain them.
4. The Simple Act of Reading by multiple authors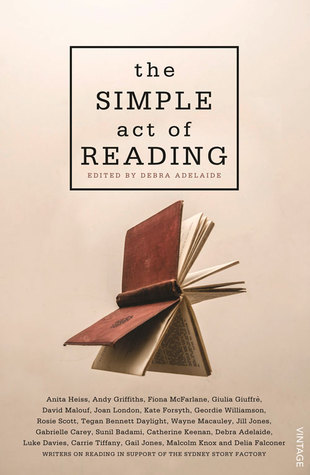 What's not to love about the genre of 'books about books'? The Simple Act of Reading is a collection of essays where each one holds an aspect of this activity which draws bookworms together and is so relatable.
5. When We Collided by Emery Lord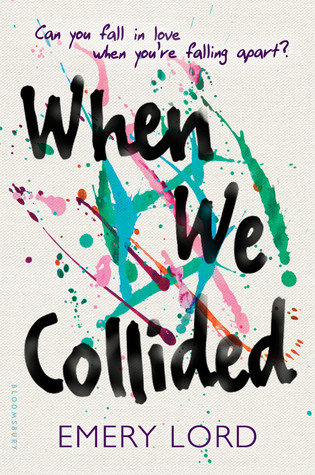 A contemporary novel with heart, that will make you both smile and perhaps even bring a tear to your eye. One of the top contemporaries for the year - I'm calling it now!
6. The Girl on the Train by Paula Hawkins
Taut with suspense and with an unreliable narrator at its core, The Girl on the Train is domestic noir at its best.
7. Dark Places by Gillian Flynn


So much darker than Gone Girl (as the title would suggest), Flynn's work is equally compulsively readable and perturbing. At its most basic, a 'whodunnit' mystery, and yet it delves into much deeper issues such as moral ambiguity and familial obligation.
8. Outlander by Diana Gabaldon


I watched season one of the show before reading this, but I'm loving it anyway. Historical fiction that's well written like this makes an 800 page book feel so much shorter. Sidenote: Scotland is my next dream holiday destination.
9. In Your Dreams by Ginger Scott


I've been following Ginger Scott's novels from the start, and each time they've wowed me. In Your Dreams is no exception - it's a romance and so much more.
10.
The Hired Girl
by Laura Amy Schlitz
There's more to this book than meets the eye - it's more than just the story of a maid who dreams of being educated and having all the books in the world to read. It also provides insight into her new place of employment and Jewish culture. Definitely something different and quite interesting.
What have some of your top reads been?