My Sister Rosa
by
Justine Larbalestier
Released:
27th January 2016
Published by:
Allen and Unwin
Genre:
YA Contemporary/Thriller
Source:
Publisher
Pages:
448
My Rating:
3.5 of 5 stars
RRP:
$19.99
Goodreads
|
QBD
|
Booktopia
What if the most terrifying person you'd ever met was your ten-year old sister? A spine-chilling psychological thriller from one of Australia's finest YA authors.

'I promise,' said Rosa. 'I won't kill and I won't make anyone else kill.' I can't see the loophole. Since the guinea pig there's been nothing. Months now without Rosa killing as much as a mosquito. As far as I know.

Che Taylor has four items on his list: 1. He wants to spar, not just train in the boxing gym. 2. He wants a girlfriend. 3. He wants to go home. 4. He wants to keep Rosa under control. Che's little sister Rosa is smart, talented, pretty, and so good at deception that Che's convinced she must be a psychopath. She hasn't hurt anyone yet, but he's certain it's just a matter of time. And when their parents move them to New York City, Che longs to return to Sydney and his three best friends.

But his first duty is to his sister Rosa, who is playing increasingly complex and disturbing games. Can he protect Rosa from the world - and the world from Rosa? My Sister Rosa will have you on the edge of your seat from the very first page to the last.
Thank you to Allen and Unwin for sending me a copy of this book in exchange for an honest review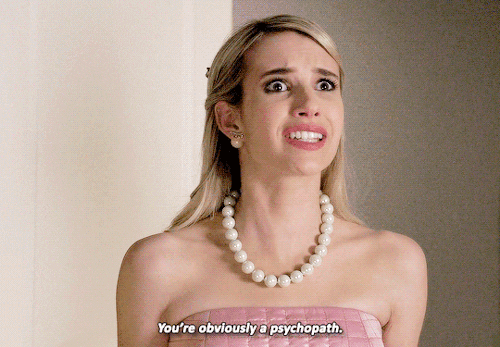 This book just goes to show that nobody is as they seem - even a seemingly harmless and adorable ten year old girl. I have to say,
My Sister Rosa
is a #LoveOzYA novel that ticks a lot of boxes - it has a diverse set of characters, unique premise and enough twists to keep you guessing. Though I didn't find this novel quite as enthralling as Larbelestier's previous release
Razorhurst
, it certainly packed a punch in its own way. Rosa is just plain creepy - hiding her extremely manipulative nature under the guise of a cloying sweetness which melts almost everyone's heart, she's definitely a force to be reckoned with which Che can only hope to control before it's too late. With parents who don't want to accept the truth of what she's capable of, it's definitely a tough road. There's more to this story than that though - it's also about a budding romance, new friends who may just bring Che out of his comfort zone, and uncovering the truth behind a twisted mastermind in ways you won't see coming.
FINAL THOUGHTS
Siblings, psychopaths and disturbing revelations - this is a concoction that works in
My Sister Rosa
.
The Dry
by
Jane Harper
Released:
31st May 2016
Published by:
Pan Macmillan Australia
Genre:
Adult Crime
Source:
Borrowed
Pages:
352
My Rating:
5 of 5 stars
Goodreads
|
QBD
|
Booktopia
Luke Hadler turns a gun on his wife and child, then himself. The farming community of Kiewarra is facing life and death choices daily. If one of their own broke under the strain, well... When Federal Police investigator Aaron Falk returns to Kiewarra for the funerals, he is loath to confront the people who rejected him twenty years earlier. But when his investigative skills are called on, the facts of the Hadler case start to make him doubt this murder-suicide charge. And as Falk probes deeper into the killings, old wounds start bleeding into fresh ones. For Falk and his childhood friend Luke shared a secret... A secret Falk thought long-buried... A secret which Luke's death starts to bring to the surface...
Jane Harpers debut novel 'The Dry' epitomises Australian crime fiction at its finest. Expertly crafted, this book set in a baking rural town reeling from an unthinkable tragedy is both gritty and effortlessly compelling. Featuring a cast of characters who seem so real, you'll become even more enthralled by this novel the further you read, as bursts of nostalgia and dark secrets come to light. This is a story of a town on the precipice of boiling over with rumours, and the many well-known faces embroiled in both current scandal and from years gone by. Glimpses into the past histories of the characters, with their relationships and tribulations, were tantalisingly woven into the fabric of the present - deepening the mystery further.
Anybody can lie.
Everybody has secrets.
No alibi guarantees innocence.
FINAL THOUGHTS
Read this and be hooked - trust me, it's worth the hype.
The Husband's Secret
by
Liane Moriarty
Released:
1st April 2013
Published by:
Pan Macmillan
Genre:
Adult Mystery
Source:
Borrowed
Pages:
406
My Rating:
4 of 5 stars
Goodreads
|
QBD
|
Booktopia
At the heart of The Husband's Secret is a letter that's not meant to be read My darling Cecilia, if you're reading this, then I've died... Imagine that your husband wrote you a letter, to be opened after his death. Imagine, too, that the letter contains his deepest, darkest secret—something with the potential to destroy not just the life you built together, but the lives of others as well. Imagine, then, that you stumble across that letter while your husband is still very much alive. . . .

Cecilia Fitzpatrick has achieved it all—she's an incredibly successful businesswoman, a pillar of her small community, and a devoted wife and mother. Her life is as orderly and spotless as her home. But that letter is about to change everything, and not just for her: Rachel and Tess barely know Cecilia—or each other—but they too are about to feel the earth-shattering repercussions of her husband's secret.

Acclaimed author Liane Moriarty has written a gripping, thought-provoking novel about how well it is really possible to know our spouses—and, ultimately, ourselves.
This is the first novel I've read by renowned Australian author Liane Moriarty, and I can now see why her books have been bestsellers. With a knack for taking the mediocrity of domestic life and injecting it with suspenseful family drama, this book really is a true page-turner. Told through different perspectives and with glimpses into those fateful events of the past, Moriarty has woven a captivating tale exploring the strains of relationships, quests for retribution and ongoing consequences of decisions made long ago. Read this and be drawn in by the quick chapters with mini-cliffhangers that keep your heart racing, shocked by the twists along the way, and satisfied by an ending which you can take a lesson or two away from.

FINAL THOUGHTS
In this story, nobody knows what alternate paths their lives may have taken had other choices been made...but at least for you, deciding to read this book is almost certain to be a chance you won't regret taking.
The Couple Next Door
by
Shari Lapena
Released:
14th July 2016
Published by:
Bantam Press
Genre:
Adult Thriller
Source:
Borrowed
Pages:
304
My Rating:
3 of 5 stars
Goodreads
|
QBD
|
Booktopia
Fast-paced and addictive, THE COUPLE NEXT DOOR announces a major new talent in thriller writing. You never know what's happening on the other side of the wall. Your neighbour told you that she didn't want your six-month-old daughter at the dinner party. Nothing personal, she just couldn't stand her crying.

Your husband said it would be fine. After all, you only live next door. You'll have the baby monitor and you'll take it in turns to go back every half hour. Your daughter was sleeping when you checked on her last. But now, as you race up the stairs in your deathly quiet house, your worst fears are realized. She's gone. You've never had to call the police before. But now they're in your home, and who knows what they'll find there.

What would you be capable of, when pushed past your limit?
This is a thriller which is methodical in approach and quite tightly woven to create a glimpse into a situation where one couple's mistake in leaving their baby daughter unattended changes the course of an entire family. The writing style itself is very 'to the point' without any pomp or flowery prose, which may not be to everyone's liking, however it is undeniable that this is a read which you can get through quickly and with relative ease. How well do you really know the people who raised you, or your partner, or - the couple next door? What secrets could they be hiding? What lengths will someone go to in covering their tracks? These are the questions which this book raises well and will keep you turning the pages in the process.
FINAL THOUGHTS
I'd definitely recommend this for fans of Mary Kubica and 'Pretty Baby'.
Over to you - What thrillers have you read recently?