Top Ten Tuesday is a weekly feature hosted by bloggers at
The Broke and the Bookish. We all seem to hear of the 'big releases' hitting the shelves, those books in the spotlight which get all the attention; glowing or otherwise. So this week I'm sharing my top ten underrated gems which you should definitely check out!
1. Flora Series by Jessica L. Brooks
The Flora series by Jessica L. Brooks is unlike any other I've read before. They're so uniquely enchanting with their own special charm - magical realism at its best. The contemporary elements are so well written too!
2.
In The Skin of a Monster
by Kathryn Barker
You can read my full review of this #LoveOzYA gem
here
, and wow was this book a complete surprise. It is both surreal and brutal, you never know what will be coming next.
3.
Maggot Moon
by Sally Gardner
This is another fascinating read, somewhere between the genres of historical fiction and some sort of dystopia. It wasn't something I'd normally pick up, but found it compelling and original.
4. The Passion Flower Massacre by Nicola Morgan
It's been years since I first read this but I still remember how cleverly chilling it was. It plays so well on the idea that some things seem to good to be true...


5. India Dark by Kirsty Murray


This is a middle-grade novel, but nonetheless not one to be overlooked. Set in India in the early 1900's, this tale of a group of Australian performers which is based on a true story is mesmerising.
6. Starters by Lissa Price
This YA sci-fi novel which explores the extreme lengths the rich can go to in retaining their youth was a gripping read.
7.
Your Voice is All I Hear
by Leah Scheier
This is an emotional YA read which deals with mental illness in an honest and provoking way. Caution: have tissues nearby - you'll probably need them.
8.
Truly Madly Guilty
by Liane Moriarty
I have come to appreciate Moriarty's slightly satirical and witty writing style, which hopefully comes through in this book.
9.
The Hired Girl
by Laura Amy Schlitz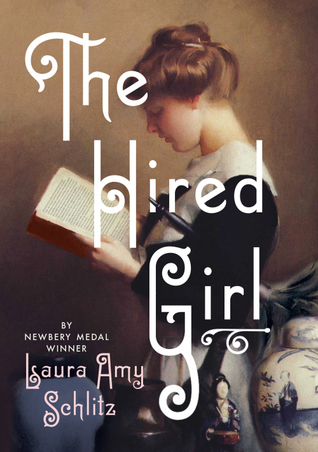 Full review
here
, but in short this book is a beautiful piece of YA historical fiction told through a maid's diary entries who wants to be something more.
10. Liberty's Fire by Lydia Syson
Set in Paris in 1871, Liberty's Fire is a passionate story of revolution, and a group people caught in its tumultuous midst. Rich in historical detail, this is a YA novel you don't want to miss.
What underrated books would you recommend?