With assignments for the semester over and *kind of* more time to read, I've been taking on recommendations in genres that I don't usually read from. There have been ballets (
Faster
and
The Nutcracker
) which I've LOVED, and the Harry Potter and the Philosopher's Stone with a live orchestra which was magical. I've got a couple of bookish events coming up this week so watch out for some recaps of them as they happen!
Currently Reading
The Name of the Wind is the kind of epic fantasy I've been meaning to read for a while. I can already tell that Patrick Rothfuss has a poetic writing style which I want to see more of. There's a slow build so far, but I can tell it will pay off.

As for John Dies at the End - it's the opposite end of the spectrum. The bizarre storyline has meant I've been reading it in bits and pieces for a while, but I'm finally nearing the finish. Honestly at this point I still don't know what to think of it...it's not bad...just very, very weird. Funny...but weird. For my final thoughts on this one - stay tuned.
Recommendation of the Week
This won the Seizure Viva la Novella prize in 2015, and for a short story with a unique premise, it really made an impact. Would definitely recommend for a quirky read.
Book Haul
It's two #LoveOzYA titles that I'm really excited about - I've already started the anthology which is brilliant, and thanks to Hachette Australia I recieved The Dream Walker which looks like a touching coming-of-age novel.
What I've Been Watching
I'm always keen on trying out a new historical drama, and The Halcyon has lived up to expectations so far. Set in the beginning of World War II in a 5 star hotel, it's about more than what's going on with the staff. Though a few of the storylines within it have been a tad predictable, it does go some way in capturing the feeling that the world could fall to pieces at any moment, and important decisions about the future could change it all.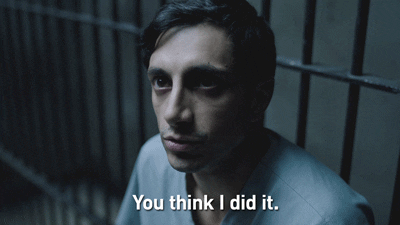 A crime series wouldn't usually interest me, but here I am saying that I've finally found one which is both suspenseful and realistic enough to be truly gripping. The Night of is both chilling and atmospheric, based around a murder under circumstances deem the accused culprit nothing but guilty - yet the question remains; did he actually do it? It takes a harrowing glance into the criminal justice system, and leaves you needing to know what the final verdict will be.
AusYABloggers News
After a
few changes to the group
, and with some new additions to our mod team, we're excited to share with you our new blog launching very soon! We'll be letting you know all about it once it is launched via our
Instagram
and
Twitter
.
What have you been reading/watching lately?